http://vote-ron-paul-2008.blogspot.com/2007/08/romney-leadership-team-member.html
Thursday, August 9, 2007
I could certainly write volumes about this, but I think the facts paint the picture themselves.

The Iowa GOP is facing possible suit over their use of the same Diebold machines that were just de-certified. Story here. [1]

They are claiming of course, that there is nothing to worry about since the voting procedure will be conducted with the assistance and oversight of the Story County Auditor's Office. Story here. [2]

If we look here [3] we see the Story County Auditor is Mary Mosiman.

Mary Mosiman also happens to be on Mitt Romney's [4]"Romney for President Leadership Team".

So there you have it, the Story County Auditor who will take part in overseeing the voting on the questionable machines is part of a team dedicated to "help Governor Romney share his vision for America".

That's a blatant conflict of interest and this is something we cannot ignore.

PS. It's also worth noting that according to this article [5], Romney's Commonwealth PAC gave State Auditor David A. Vaudt $1,000 in 2004.
2 comments:
Lori_Price_CLG said...
Linking this post to CLG - thanks!
Cheers,
Lori R. Price
Mgr., Citizens For Legitimate Government
http://www.legitgov.org/

Receive the daily CLG Newsletter!
http://www.legitgov.org/#subscribe_clg
JayeRandom said...
Mary Mosiman also teaches computer networking and computer security classes at the local community college. She would probably have the skills and knowledge to subvert a computer-based voting system were she so inclined.
<![if !supportEmptyParas]> <![endif]>
[1] - - - - - - - - - - - - - - - - - - - - - - - - - - - - - - - - - - - - - - - - - - - - -
http://www.kcci.com/news/13851881/detail.html?taf=des
Ames Straw Poll Gets Legal Challenge
Ron Paul Responds
POSTED: 5:43 pm CDT August 8, 2007
UPDATED: 3:59 pm CDT August 10, 2007
<![if !vml]>

<![endif]><![if !vml]>

<![endif]><![if !vml]>

<![endif]><![if !vml]>

<![endif]><![if !vml]>

<![endif]><![if !vml]>

<![endif]><![if !vml]>

<![endif]><![if !vml]>

<![endif]>
DES MOINES, Iowa -- This weekend's Republican Straw poll is being challenged.
<![if !supportEmptyParas]> <![endif]>
That comes from a national group that is threatening legal action over the voting machines that the Republican Party of Iowa is using.
<![if !supportEmptyParas]> <![endif]>
A supporter of Republican candidate Ron Paul, who is not connected to the campaign, made the legal threat, NewsChannel 8 reported.
<![if !supportEmptyParas]> <![endif]>
The Iowa GOP said the straw poll is fraud-proof.
<![if !supportEmptyParas]> <![endif]>
At a Creston restaurant, Paul greeted people Wednesday and hoped some of them would vote for him at the Ames straw poll.
<![if !supportEmptyParas]> <![endif]>
"It's pretty important and if we do well, we'll certainly send a strong signal, but I have no idea how well I'll do. We're doing our very best," Paul said.
<![if !supportEmptyParas]> <![endif]>
Paul campaign staffers acknowledge asking Iowa Republican leaders to count paper ballots in the straw poll as well as using voting machines.
<![if !supportEmptyParas]> <![endif]>
They said the Diebold machines to be used have been decertified in other states.
<![if !supportEmptyParas]> <![endif]>
On Jan Mickelson's show on WHO radio, the leader of a group called Voterfraud.org., who is also a Paul supporter, threatened to file a lawsuit over the machines.
<![if !supportEmptyParas]> <![endif]>
Paul said he doesn't know anything about a possible lawsuit and would not want one if it's frivolous.
<![if !supportEmptyParas]> <![endif]>
"Everyone wants an honest election. So if there's a question, this is the time the question should be asked," Paul said.
<![if !supportEmptyParas]> <![endif]>
In a statement, the Republican Party of Iowa said the straw poll will be fraud-proof, honest and secure.
<![if !supportEmptyParas]> <![endif]>
Everyone must provide a photo identification and will be issued credentials. They will also have to dip their thumbs in purple ink to indicate that they have voted.
<![if !supportEmptyParas]> <![endif]>
Political analyst Dennis Goldford, who stressed that he is not a lawyer, doesn't see how the GOP could be sued over the straw poll.
<![if !supportEmptyParas]> <![endif]>
He said that technically there is no real election going on and that the straw poll is a measure of sentiment.
<![if !supportEmptyParas]> <![endif]>
Paul said the candidates are allowed one poll watcher and he thinks that will help verify the results.
<![if !supportEmptyParas]> <![endif]>
The Republican Party said the Story County auditor will provide the voting machines, which have been used in official elections.
<![if !supportEmptyParas]> <![endif]>
A representative for Mitt Romney's campaign said they believe the results will be fair.
Copyright 2007 by KCCI.com. All rights reserved. This material may not be published, broadcast, rewritten or redistributed.
[2] - - - - - - - - - - - - - - - - - - - - - - - - - - - - - - - - - - - - - - - - - - - - -
http://www.iowapolitics.com/index.iml?Article=102173
iowapolitics.com
<![if !vml]>

<![endif]>
<![if !supportEmptyParas]> <![endif]>

RPI: Voting At The Iowa Straw Poll: Fraud-Proof, Honest & Secure
8/8/2007

Contact: Mary Tiffany
(515)282-8105

The Republican Party of Iowa will host the Iowa Straw Poll on August 11, however, the voting procedure will be conducted with the assistance and oversight of the Story County Auditor's Office with assistance from the State Auditor's Office.

"Voting at the Iowa Straw Poll will follow procedures unique to this event," stated Chuck Laudner, Executive Director of the Republican Party of Iowa. "You will need to prove your Iowa residency during the credentialing process. This means you will need to display an Iowa driver's license, military ID, student ID, or other legitimate form of photo identification."

Only upon being successfully credentialed will the Straw Poll voter be given a paper ballot to cast their vote. An electronic scan of the photo ID will verify its authenticity and prevent multiple voting attempts. All Iowa residents who will be 18 years old on or before November 4, 2008, will be eligible to be credentialed and vote upon successful completion of that process.

Officials with the Republican Party of Iowa believe all official elections in Iowa should require every voter show a photo ID to vote. "It is unacceptable to engage in a voting process open to fraud," Laudner stated. "There should be no more important tenant in any election than one person, one vote." He went on to say only liberals oppose requiring showing a photo ID before voting. "Intentional fraud and illegal voting can mean the difference between victory and defeat in many elections," he said. "The steps we are requiring before ballots are cast at the Straw Poll are the minimum we believe should be used in each election in this state."

Voters at the Straw Poll will dip their thumb in purple ink to indicate they have cast their ballot. "We recognize the great privilege of voting by tipping our hat to the Iraqi people who cast their first votes in a free and democratic election," Laudner explained. "Iowans will be just as proud to display their inked thumb as the newly liberated Iraqi people were."

Voting begins at 10:00 a.m. and continues until 6:00 p.m. when the voting areas are shut down. Voting machines provided by the Story County Auditor will be used. These are the same machines used for every official election held in Story County. The machines will be positioned on the concourse level of Hilton Coliseum, Scheman Building, and CY Stephens auditorium. Votes will be tallied by the State Auditor's Office and results will be announced by emcee.

###

Elections Security Policy

Story County, Iowa

A written security policy is required due to the implementation of the Federal Help America Vote Act (HAVA), and corresponding amendments to the Iowa Administrative Code. This policy is to include plans to protect election equipment and data from unauthorized access, document certain aspects of the election process, and describe methods to preserve the integrity of the election. Election misconduct in the first degree is a Class "D" felony under Iowa law.

Voting System Security

Hardware: Story County has chosen to use a blended election equipment system to fully comply with HAVA. The hardware is rented from Diebold Election System for one year. Each voter will have the choice of one of the following pieces of equipment for each election:

1. Accu vote Optical Scan (OSx) tabulator with paper ballot

2. Accu voteTouch Screen (TSx) direct recording equipment with the Accu View Printer Module (AVPM) which enables voters to review a printed version representing their voting choices.

Equipment certified for Federal elections use as of 2006 is locked within the Story County Administration Building. Entry is granted with Auditor's Office level 1 authority key access (on file with Story County Facilities Management).

Such equipment is individually stored on shelves or in boxes for maximum protection from damage. Components for each piece of equipment are stored as recommended by manufacturer. For example: APVM unit is stored separately from TSx; keypad and headphones are stored within TSx unit. Each unit is insured by the Story County property insurance policy (on file in Story County Board of Supervisors' office).

Software: Story County shall own and operate the necessary software and equipment to program locally all elections. The Global Election Management System (GEMS) computer is used to prepare ballots and voting equipment programs, and to compile and report election results. The GEMS shall not be used for any other function. The GEMS computer is not and shall not be linked to the Story County network or to the Internet. Access to the GEMS computer is limited to the Story County Auditor, Assistant Auditor, Deputy Auditors, and designated election staff member(s). Access requires two passwords. Password content is at the user's discretion. Story County uses a UPS power back-up for the GEMS computer. In the event of unexpected power loss, the system shuts down appropriately.

Memory Cards: Each piece of voting equipment requires a memory card, a removable device containing data files programmed to define each election. Each memory card includes a serial number printed on a visible permanent label. Story County owns the memory cards, and election staff handles the programming of each card used in an election. Two staff members are present during the programming for verification and election log maintenance. Security for the memory cards includes perpetual inventory, with the inventory records containing:

The date each memory card was acquired

Each use of the card in an election

Each maintenance activity, such as changing the battery

Any problems or errors detected while using the memory card during its life

Record, reason, and date of removal from inventory Story County programs each memory card on the GEMS computer. The memory cards are stored in a binder with pockets specific to each card. The binder(s) are kept locked in the Auditor's vault, which has level 2 authority key access (on file with Story County Facilities Management). The memory cards are removed from storage as necessary for an election; and prepared, logged, and sealed into a voting device. The seal is tamper-evident. If transport of a memory card outside of the Auditor's office is necessary, the memory card(s) are enclosed in a container or envelope with a tamper-evident seal. The election log for the memory cards records the following:

Serial number of card

Precinct or polling location assignment

Programmer(s), date, time

Machine number, installed by, date, time

Seal number

Return information

The election log is maintained on file in the Auditor's office for the duration of election documentation as required by Iowa law.

Election Process

Story County shall adhere to IAC 721 22.39-22.51 for testing the direct recording electronic and the optical scan voting equipment. This includes preelection testing and public testing. On each election night, Story County transmits results electronically from the precincts to a series of modems dedicated to elections. Each location shall have the phone line connection verified prior to each election. The election results will be transmitted after the precinct election officials have produced a printed report of the election results. All officials shall sign the printed report.

Story County shall place in each precinct/polling location a registered Democrat and a registered Republican as Co-Chairpersons of the precinct election official team. One of the two chairpersons shall be responsible for the equipment once received from the Auditor. The chairperson shall verify the number of ballots received, the seal number on the ballot bag, the seal number on the memory cards locked into each piece of election equipment, the seal number on the paper roll canister which contains a paper version that enables voters to review their voting choices cast on the Touch Screen equipment. This verification is signed by the chairperson prior to election day as the equipment is received from the Auditor. This same verification takes place by the Auditor or designated staff as the equipment is returned once the polls have closed on election day. This verification record and receipt is maintained on file in the Auditor's office for the duration of election documentation as required by Iowa law. All seals are tamper-evident. All election officials take an oath of office prior to the election, and receive a copy of the election security policy.

The chairpeople are required to work at the polling location for all hours of election day. The Auditor shall hire the remainder of the officials as equally balanced in political affiliation as possible, and may approve half-day work shifts as compliant with Iowa law.
<![if !supportEmptyParas]> <![endif]>
[3] - - - - - - - - - - - - - - - - - - - - - - - - - - - - - - - - - - - - - - - - - - - - -
http://www.storycounty.com/index.aspx?DN=50,6,1,Documents
Mary Mosiman
Auditor
Story County
900 6th Street
Nevada, IA 50201
E-mail auditor@storycounty.com
Tel (515) 382-7210
Fax (515) 382-7221
Photo
<![if !vml]>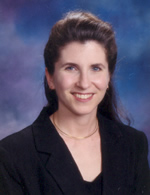 <![endif]>
Auditor's Office Staff
<![if !vml]>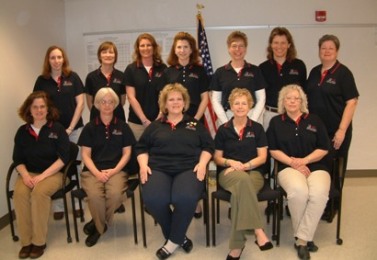 <![endif]>
Meet the Auditor's Staff. Shown left to right, Row 1: Lucinda Martin, Patti Hilleman, Shari Caruth, Michelle Bellile and Anne Borts. Row 2: Alissa Stewart, Karen McKilligan, Dani Dunham, Auditor Mary Mosiman, Lisa Markley, Scott Wall and Donna Dean.
<![if !supportEmptyParas]> <![endif]>
[4] - - - - - - - - - - - - - - - - - - - - - - - - - - - - - - - - - - - - - - - - - - - - -
Press Releases
Romney For President Announces Story County Leadership Team
Friday, Apr 13, 2007
FOR IMMEDIATE RELEASE
CONTACT: Kevin Madden (857) 288-6390
Boston, MA – Romney for President today announced its Story County Leadership Team, which includes current and former elected officials and long-time Republican Party activists. Story County is the home of Ames, Iowa.
Romney for President makes the announcement the day before Governor Romney visits central Iowa, where he will address the Republican Party of Iowa's Lincoln Day Dinner in Des Moines.
"We have put together a strong team in Story County, one that is motivated to help Governor Romney share his vision for America," said Iowa Campaign Manager Gentry Collins. "This is a talented, experienced group of individuals, and they will be a tremendous help to our Ames efforts."
Kevin Kimle will chair the campaign's efforts in Story County. He has been involved in a number of campaigns at the local, state and national level.
"Governor Romney has a positive, optimistic vision for this country's future, and he will lead with steadfast conviction," said Kimle. "He is a great candidate with a growing grassroots team here and across Iowa, and I look forward to working with his campaign in the coming months."
Also serving on the Story County Leadership Team will be former Senator Stewart Iverson, the former Senate Majority Leader who previously represented the eastern half of the county, Representative Dave Deyoe, Gannon Hendrick as Co-Chair, Mary Mosiman and Rick and Sandy Hoenig.
Romney For President Story County Leadership Team:

Kevin Kimle Has Been Involved In A Number Of Local, State And Federal Campaigns. He is currently President of Decision Commodities, a company that provides agricultural commodity sellers and buyers integrated risk management products. He earned a Master's degree in Economics from Iowa State University, and a B.S. in Agricultural Economics from the University of Nebraska-Lincoln.

Former State Senator Stewart Iverson Serves In An Advisory Role To The Romney For President Campaign Team. Iverson served in the Iowa House from 1989-1994, and the Iowa Senate from 1994 to 2006. He was instrumental in securing Republican control of the Senate in the 1996 elections. From 1997-2006, Iverson served as the top-ranking Republican in the Senate. From Dows, in north-central Iowa, Iverson is a leader in the agricultural community, where he managed his own farm and worked with seed companies to market their products to buyers. He has been active in a number of agricultural and civic boards, and was a Sergeant in the United States Marine Corps. Most recently, Iverson served as a top adviser to Governor George Pataki's 21st Century Freedom PAC.

Representative Dave Deyoe Was Elected To The House In 2006. He runs his family farm, and has previously been actively involved in the Iowa Farm Bureau organization. He represents eastern Story County and portions of nearby Hamilton County.

Gannon Hendrick Recently Served In Iraq For One Year, Where He Was In Charge Of Intelligence Operations For His Battalion. Upon his return from the service, he enrolled at Iowa State University, while also working on his family's farm operation. He now serves as a Warren Township Trustee, following a recent attempt at Story County Supervisor.

Mary Mosiman Is Serving Her Second Term As Story County Auditor And Commissioner Of Elections. She is a graduate of Iowa State University and has CPA certification. Prior to becoming Auditor, she owned and operated a daycare business for five years. Since becoming Auditor, she has won two Innovation Awards from the Iowa State Association of Counties. She participates in the Land Use and Rural Affairs Steering Committee, and the National Association of Counties Finance and Intergovernmental Affairs Steering Committee. Mosiman also serves as the fiscal agent for Iowa's Region One Homeland Security Board.
Rick And Sandy Hoenig Have Been Active In Republican Party Politics For Years. They have been active on a number of campaigns, including U.S. Senator Charles Grassley's campaigns, and Bob Vander Plaats' gubernatorial campaign. Rick is currently the assistant director for Facilities and Management with the Ames Community School District. Sandy is a retired school counselor and currently facilitates classes and retreats on the subject of The Joy of Forgiveness.
Paid for by Romney for President, Inc.
All content © 2007 Romney for President, Inc.
[5] - - - - - - - - - - - - - - - - - - - - - - - - - - - - - - - - - - - - - - - - - - - - -
<![if !supportEmptyParas]> <![endif]>
Boston.com
The Boston Globe
<![if !supportEmptyParas]> <![endif]>
Romney ready to 'test waters' on Iowa swing
<![if !supportEmptyParas]> <![endif]>
By Brian C. Mooney, Globe Staff  |  July 15, 2005
<![if !supportEmptyParas]> <![endif]>
Mitt Romney heads to Iowa today for a conference of governors, with his political standing enhanced by a year of aggressive outreach and financial support for Republicans in the gateway state for the 2008 presidential nomination contest.
<![if !supportEmptyParas]> <![endif]>
Romney's advisers have distributed money from his political action committee, mounting an effort to build good will. That effort appears to have outpaced that of any other Republican on the long list of potential presidential candidates. His Commonwealth Political Action Committee has made dozens of small contributions to county party organizations and GOP candidates, targeting the money with the help of a former executive director of the Iowa Republican Party who is the treasurer and an adviser to the Iowa PAC.
<![if !supportEmptyParas]> <![endif]>
During his stop in Des Moines this weekend for the National Governors Association conference, Romney has set aside some time for meetings with legislative leaders and a former governor of the state and has scheduled interviews with several national political reporters.
<![if !supportEmptyParas]> <![endif]>
''Nobody's committed to anybody at this point in time, but I've heard great things about Governor Romney," said Terry E. Branstad, a former governor who is scheduled to have dinner with Romney tonight. Branstad, now president of Des Moines University, said he is also set to have lunch tomorrow with Governor George E. Pataki of New York, another possible GOP presidential hopeful who will be in Des Moines this weekend.
<![if !supportEmptyParas]> <![endif]>
The caucus kickoff may be 2 1/2 years away, but presidential politics are always in season in Iowa. The governors' conclave provides an early schmoozing opportunity for about a half-dozen governors, Democrats and Republicans, who are thinking about running for president. More than 30 state executives have registered for the governors' conference.
<![if !supportEmptyParas]> <![endif]>
Politics, as much as policy, is on Romney's Iowa itinerary, but the governor, who will become chairman of the Republican Governors Association this fall, said his focus would be on helping other Republican governors with reelection efforts and on laying groundwork for the GOP to regain the governorship in Iowa.
<![if !supportEmptyParas]> <![endif]>
''I'll be having meetings with Iowa Republican leaders to talk about how we can support that," Romney told reporters at a press conference yesterday in Boston.
<![if !supportEmptyParas]> <![endif]>
Iowa's governor, Thomas J. Vilsack, a two-term Democrat who is hosting the event, has said he will not seek reelection in 2006.
<![if !supportEmptyParas]> <![endif]>
Romney is also planning to engage in ''testing of the waters," as aides describe it, that could be helpful in a national race. He is expected to leave the national conference early, late Saturday, and return to Massachusetts.
<![if !supportEmptyParas]> <![endif]>
On Monday, he is expected to unveil long-term plans for capital spending.
<![if !supportEmptyParas]> <![endif]>
Romney, who has said he will decide this fall whether to seek a second term as governor, last visited Iowa in October to stump for President Bush's reelection and headline a state party fund-raiser.
<![if !supportEmptyParas]> <![endif]>
After arriving late this morning, Romney is scheduled to join a discussion of six GOP governors, followed by a fund-raiser for the Iowa Republican Party. Later, he will meet with Republican leaders of the Iowa General Assembly and will wrap up the day by dining with Branstad, who stepped down in 1998 after 16 years as Iowa governor.
<![if !supportEmptyParas]> <![endif]>
Also planning to attend the dinner, Branstad said, are two of his former chiefs of staff who went on to become forces in Iowa GOP circles: Doug Gross, the party's unsuccessful gubernatorial candidate against Vilsack in 2002, and Dave Roederer, Iowa chairman of the Bush-Cheney campaign in 2004.
<![if !supportEmptyParas]> <![endif]>
Branstad is a former client of Michael Murphy, Romney's chief political adviser. Murphy's firm, DC Navigators, manages Romney-affiliated political action committees that have distributed campaign contributions over the past year to Republican candidates and party entities in Iowa and 17 other states. Last year, Romney's federal PAC and four state PACs (Iowa, South Carolina, Michigan, and Arizona) contributed a total of $225,000 to candidates and party committees in 18 states.
<![if !supportEmptyParas]> <![endif]>
The Iowa contributions are spread through the low levels of the state's GOP politics, where any presidential candidate needs to build support for the caucuses.
<![if !supportEmptyParas]> <![endif]>
In late 2004, Romney's Commonwealth PAC distributed $64,000 to 35 legislative candidates, 16 county party committees, and the Iowa Republican Party. Another $3,750 went to three Iowa congressional candidates, among $28,000 donated by Romney's federal PAC to 31 US Senate and House candidates.
<![if !supportEmptyParas]> <![endif]>
For the first six months of this year, a newly filed report says, Commonwealth PAC doled out another $5,850 in small donations to 23 of Iowa's 99 county committees, mostly in heavily Republican western Iowa. Another $1,000 went to the state party, and checks also went to a state legislator ($500), State Auditor David A. Vaudt ($1,000), the only Republican among seven statewide officeholders, and Paul D. Pate ($500), the Republican mayor of Cedar Rapids, the second most populous city in the state. Pate, a former Iowa secretary of state, announced this week that he will not seek reelection this fall.
<![if !supportEmptyParas]> <![endif]>
Trent Wisecup, a partner at Navigators, is chairman of Romney's Iowa PAC and has made several trips to the state to consult party and legislative leaders. The treasurer of the Iowa PAC is David Kochel, a past executive director of the Iowa and Michigan Republican parties. An unpaid adviser to the embryonic Romney effort in the Midwest, Kochel was a direct-mail consultant to Romney's 2002 gubernatorial campaign and has a long association with Murphy, including work for Arnold Schwarzenegger in California.
<![if !supportEmptyParas]> <![endif]>
Romney's PAC plays into an Iowa tradition.
<![if !supportEmptyParas]> <![endif]>
''The Republican Party in Iowa is very good at leveraging potential national campaigns for their own purposes," said Dennis J. Goldford, a professor of politics at Drake University in Des Moines. ''The state party will go to people like Romney who have a PAC and say, 'You could help us, and a lot of people will remember.' "
<![if !supportEmptyParas]> <![endif]>
Last fall, Romney's PAC gave $4,000 to Senate Republican Leader Stewart Iverson, who was in the middle of a four-year term and was not on the ballot. It was part of about $200,000 Iverson then funneled back to the party for other races.
<![if !supportEmptyParas]> <![endif]>
Iverson, who met Romney during the Bay Stater's visit last fall, said: ''It's part of my responsibility to raise money for the party. . . . I had lunch with him and with his folks. We talked about a number of issues, and they were very generous."
<![if !supportEmptyParas]> <![endif]>
Romney impressed him, Iverson said, ''but it's a little too early to have narrowed the field for me" in '08. He said he had been invited to meet with Romney and Pataki this weekend, but had a scheduling conflict in his district. An Iowa Senate committee co-chairman was scheduled to pinch hit for Iverson at the meeting with Romney, which House Speaker Christopher Rants also plans to attend. Rants was another recipient of $4,000 from the Romney PAC last fall. ''It was nice of them; I appreciated that," said Rants, who said he was also impressed by Romney.
<![if !supportEmptyParas]> <![endif]>
Aides to GOP legislative leaders said they also hoped to set up meetings with Governor Mike Huckabee of Arkansas, the incoming chairman of the National Governors Association who is hosting a dinner for national and local reporters today, and Haley Barbour of Mississippi. Both are mentioned as possible candidates in '08.
<![if !supportEmptyParas]> <![endif]>
A Barbour spokesman, however, said that the former national party chairman would not arrive in Des Moines until Sunday and that no meetings with legislators had been scheduled. Huckabee, who does not have an Iowa PAC, said in an interview that he had not been contacted. But he said he has helped raise party funds in about 35 states and would continue to do so, whether or not he decides to seek the presidency.
<![if !supportEmptyParas]> <![endif]>
Like Romney, Pataki and Huckabee were featured at Iowa fund-raising events last fall. Romney is not the only national figure with a PAC to spend money in Iowa in anticipation of a possible run in 2008. But he has been the most active, Iowa state campaign finance reports indicate.
<![if !supportEmptyParas]> <![endif]>
In 2004, Bill Frist's Volunteer PAC, seeking to promote the Senate majority leader and Tennessee Republican, distributed more than $750,000 to US House and Senate candidates across the country, $20,000 of which went to three Iowa congressional candidates. At the state level, Frist's VolPAC, as it was known, donated a total of $14,500 to 13 legislative candidates, including $2,000 apiece to Rants and Iverson. Sandhills PAC, affiliated with Senator Chuck Hagel of Nebraska, kicked in $5,000 for the Iowa GOP and $1,000 each to a couple of county committees.
© Copyright 2006 The New York Times Company
<![if !supportEmptyParas]> <![endif]>
<![if !supportEmptyParas]> <![endif]>
<![if !supportEmptyParas]> <![endif]>
<![if !supportEmptyParas]> <![endif]>
<![if !supportEmptyParas]> <![endif]>
<![if !supportEmptyParas]> <![endif]>